PRESS RELEASE
RESIDENTIAL BURGLARY SUSPECTS IN CUSTODY
TWO ARRESTED FOR BURGLARY OF A DWELLING
February 21, 2018
The George County Sheriff's Office is investigating a Residential Burglary that occurred on January 29th, 2018, in the Bexley Community. Two suspects, Andrew Phillips (22) and Brandon Gibson (28), have been arrested for Burglary of a Dwelling in connection with this crime. On January 30th, 2018, the George County E911 Dispatch Center received a report of a suspicious vehicle on Hwy 63 South. Deputies responded to Hwy 63 South, at which time contact was made with a black Dodge Challenger, occupied by Andrew Phillips. After further investigation, much of the stolen property was located inside of the vehicle (vehicle belonging to Brandon Gibson). The property consisted of stolen firearms and stolen electronics. Andrew Phillips and Brandon Gibson were both charged with Burglary of a Dwelling and booked into the George County Regional Correctional Facility. After an initial appearance before a George County Justice Court Judge, Gibson and Phillips were each given a $10,000 Commercial Bond.
This is an ongoing investigation. Anyone with information concerning this or any other crime is encouraged to contact the George County Sheriff's Office at 601.947.4811.
The Mississippi Coast Crime Stoppers is available for reporting anonymous crime tips by calling 877.787.5898. The Mississippi Coast Crime Stoppers can be accessed by internet at the following address: mscoastcrimestoppers.com or through the George County Sheriff's Office website www.GeorgeCountyMSSheriff.com.
Authorized for release by Sheriff Keith Havard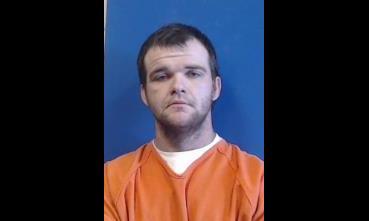 Andrew Phillips
| | |
| --- | --- |
| Brandon Gibson | |